ATTENTION POST COMMANDERS: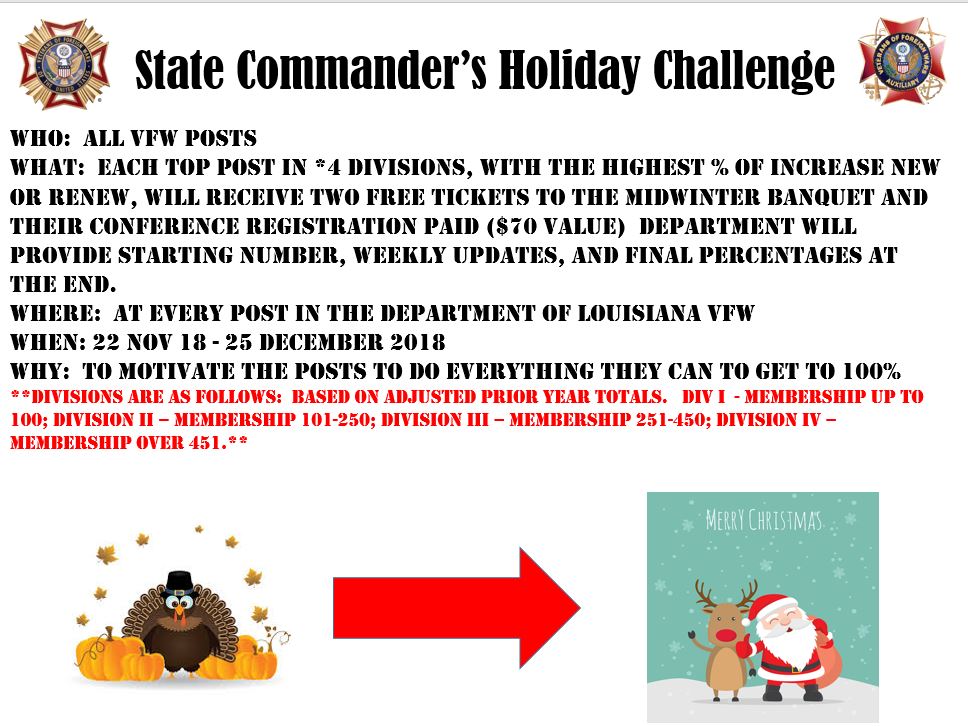 New competition for Department of Louisiana. Starting November 22 until December 25, the Post in each Department Division that increases their overall membership percentage by the highest amount will have their Mid-Winter registration and meal ticket for the Commander and one guest paid for by the Department.
Click here
to view the current Percentage for each of the Posts, in Division Order, by District.
Best of luck to all of the Posts!